I've been playing with some great bands over the years but recently I decided to pursue my own musical interest. I love the tropical beach vibe that Jimmy Buffet and others made popular but I've added a little twist of dirty Texas blues guitar to the mix. In 2015 I released my first solo CD Peace Signs & Coastlines and a bunch of my friends join in to help me make it. Although I didn't put the time into promoting it as I should have I am still very happy with the results. This year I'm working on a follow up and I'm hoping to take my vision of the beach sound to the next level.


Over the last year or so I have had the pleasure to jam with Tim Casterline on bass and Matt Bongirno on drums, these two have been the key to putting the live show together and without their time and commitment it never would have happened.



Powered by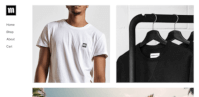 Create your own unique website with customizable templates.